Trade credit and political risk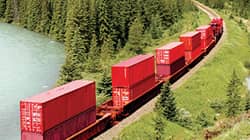 Trade credit is vital to business. Markel's trade credit and political risk insurance solutions ensure that buyers and sellers can do business with confidence. Our trade credit insurance protects against counterparty payment default risks, and may extend to cover the default of payment obligations arising out of contractual non-performance.
Buyers, sellers, and their bankers have long relied on credit to facilitate trade, but never more so than in today's global marketplace where supply and demand are founded on increasingly complex credit arrangements. Where credit is involved there are also counterparty risks. What happens if a counter party defaults on its payment obligation due to insolvency or for other reasons? Non-payment can have a devastating effect on balance sheets, which is why trade credit insurance is essential for business security and confidence.