Markel insights
As post-pandemic equity markets surge, carriers need to examine D&O governance exposure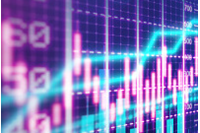 May 2021 - Over the past couple of years, shareholder derivative lawsuits alleging excessive and unfair compensation awarded by directors and officers to themselves have been on the rise. Especially prolific are filings in Delaware where In re Investors Bancorp has set the stage for application of the "entire fairness standard" to pending litigation. The entire fairness standard requires the court to examine two aspects of the board's dealings with the corporation: whether the board dealt fairly with the corporation and whether the challenged transaction was at a fair price to the corporation.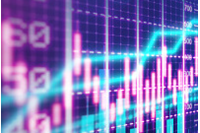 To improve diversity, the insurance industry needs to demonstrate its dynamism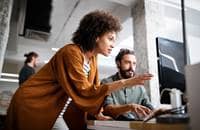 February 2021 – Despite making some progress, the insurance industry continues to face significant headwinds in achieving more diversity within its ranks, and companies of all sizes are being challenged on how to attract top tier diverse candidates. In their article, Markel leaders Mia Finsness and Richie Henry contend that to achieve a stronger, more diverse workforce, the insurance industry needs to think outside the box in terms of talent pools and to also focus on building lasting brands that will attract ambitious and creative individuals from diverse backgrounds.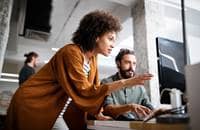 Potential pitfalls for distributors of foreign-manufactured products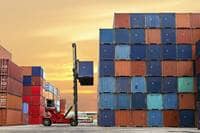 February 2021 – If a US court does not have jurisdiction over a foreign manufacturer, a seller statute may not apply and a distributor may not be able to sue the manufacturer. Learn more about pitfalls for distributors of foreign-manufactured products from Melisa G. Thompson, Director and Senior Counsel, Complex Claims, and Sonya Pearson, Senior Claims Examiner, US Casualty Claims.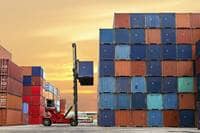 New York Labor Law - The triad and the triumvirate
December 2020 – When it comes to handling claims under the New York Labor Law, claims specialists are presented with different challenges. Every case is unique, creating inconsistencies about how case law is applied and unpredictable outcomes. Diane O'Neil, Director and Senior Counsel, Complex Claims of Markel, and several claims specialists share their thoughts on New York Labor Law and highlight reported verdicts and settlements from this case law.
Punitive damages: Facts, fictions, and feasibility of obtaining insurance coverage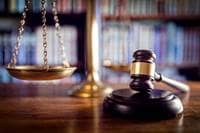 December 2020 – In the current environment of social inflation, policyholders are naturally concerned about the possibility of large punitive damage jury awards that could potentially cripple or bankrupt reputable businesses of all sizes. Learn more in a new article by Markel's Managing Executive, Global Casualty Underwriting and Claims, Mia Finsness, who provides a comprehensive overview of the changing punitive damages landscape and offers some insurance coverage options for businesses seeking financial protection from such exposures.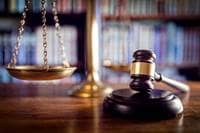 Shareholder board diversity: New legal and legislative challenges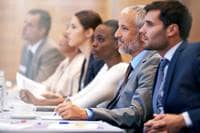 October 2020 – As many corporations publicly express their commitment to gender and racial diversity, some shareholders have filed lawsuits alleging companies are failing to achieve diversity at the executive leadership and board levels. In her new article, Sarah Abrams, Director, Management Liability at Markel, discusses how litigation and legislation could impact future D&O (directors and officers) underwriting decisions.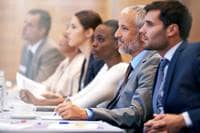 Up next: hyper social inflation?
October 2020 – Eight months into the pandemic, it does not appear that COVID-19 will materially impact casualty insurers. However, the effects of the pandemic may worsen social inflation, which the industry began to experience just prior to COVID-19. In her new article, Mia Finsness, Markel's Managing Executive, Global Casualty Underwriting and Claims, shares how the pandemic may lead to an era of "hyper" social inflation for casualty insurers, and offers advice on what insurers can do now to prepare.
Confronting the challenge of undervaluation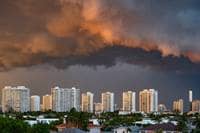 October 2020 – Over the past several years, the property insurance market has been plagued by challenges in capturing accurate replacement cost valuations. Undervaluation has been a key contributor to the "model miss" associated with catastrophes, a lack of adequate insurance coverage for insureds, and often economic devastation for areas affected by a catastrophe. Read the latest white paper from Guenter Kryszon, CPCU, Markel's Executive Underwriting Officer, Global Property.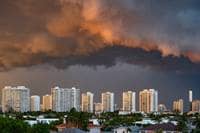 When addressing non-affirmative silent cyber: silence is not golden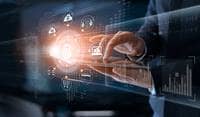 August 2020 – "Silent cyber"—known as policies that do not clearly state whether cyber risk coverage is included—has become a growing area of concern in the insurance industry. Many stakeholders are asking insurers to address the issue and take action to identify and eliminate silent cyber risks. Kara Owens, head of cyber liability insurance for Markel, has written a new article to help insurers understand and address silent cyber exposure. She discusses how insurers can leverage operational tools, systematic data capture, and collaboration to manage their risks, as well as Markel's ongoing efforts to detecting silent exposure throughout our company.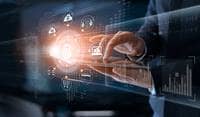 Cross-laminated timber construction
June 2020 – After two decades of widespread use in Europe and Canada, cross-laminated timber is gaining popularity in the US. Studies predict this new building product could create a $4 billion market in America. So what is cross-laminated timber, and why is it in high demand? Find out in this article by Phyllis Modlin, Executive Claims Examiner at Markel.