At Markel, we foster an environment where people feel free to be their authentic selves at work.
We work to create a place where all ideas are heard, diverse perspectives are valued, and decisions are made based on merit. With a diverse and inclusive culture, we innovate faster, deliver a compelling employee and customer experience, and have a strong brand presence in the communities and markets where we do business.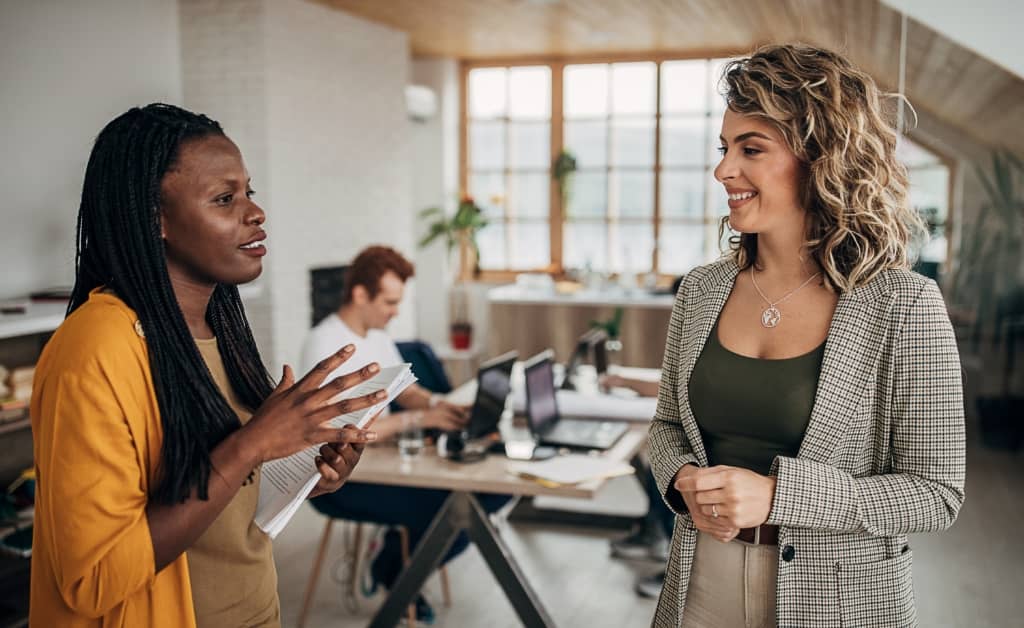 BEAM (Black Engagement at Markel)
BEAM seeks to improve equity, education, and engagement among Black associates along with the greater Markel community.
Markel Asian Professionals Network
This group supports the diverse and multicultural Asian and global community at Markel.
UN1DOS
The goal of UN1DOS is to create a culture of belonging and inclusivity by sharing Latin culture, bringing awareness to its history, and highlighting its influence on the modern world.
Markel Veterans Network
The goal is to engage veteran employees and bring awareness to the unique talents of the veterans, families, and supporters of military personnel employed at Markel.
Markel Women's Network
This network helps build, guide, and empower employees through education, community outreach, networking, and support.
The Jitneys
This group enhances interaction between newer associates and well-established Markel professionals, all while exemplifying the Markel Style.
PRISM
PRISM promotes a more inclusive workplace for LGBTQ+ employees and their allies through advocacy, education, and community engagement.
Markel International Inclusion Network
This employee-led international network was created with the aim of supporting the achievement of Markel's diversity and inclusion vision.
Reaching our personal potential
"Fostering a more diverse and inclusive organization is a business imperative at Markel. It is critical to support the culture and community we as a company cherish. It will help ensure that all our employees, whatever their role and wherever they work, can thrive and, as the Markel Style states, reach their personal potential. We are on an exciting D&I journey at Markel, working to provide education, build awareness, and ensure our talent processes support all our employees whilst building inclusivity and collaboration."

- Sue Davies, Chief Human Resources Officer | Global D&I Steering Committee Member
Related insights and Markel-sponsored events
Diversity and inclusion at Markel

Building a collaborative work environment where everyone is heard.

A more dynamic insurance industry

To grow its pool of diverse candidates, the insurance industry needs to take a more holistic approach.

Dive In Festival

An important celebration of the move towards a more diverse and inclusive industry.