Honoring its commitment to community, Markel achieved another historic year of corporate giving in 2021 across its insurance group.
Published on February 23, 2022
---
Building on a legacy of philanthropy
The company exemplified the Markel Style phrase "sharing success with others" by supporting non-profits in the communities where its employees live and work through corporate donations, local office giving, and the Matching Gifts program.
Last year, Markel surpassed its 2020 charitable efforts by donating approximately $4.8 million to non-profit organizations. These donations included $2.6 million in corporate grants distributed to 217 non-profits and $1.5 million donated to 945 non-profits through Markel's Matching Gifts program for US and Bermuda employees.
"In 2021, we continued to provide philanthropic support by strengthening partnerships in our local communities and getting more employees involved in the charitable giving selection process," said Mary Allen Waller, Markel's Global Director of Community Engagement.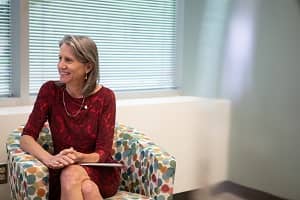 "Last year's corporate giving increased focus on location-based giving through our Grant Review Committees exemplify how Markel continues to build on our legacy of philanthropy. We are putting the power of philanthropy in the hands of our employees and supporting communities where they live and work."
Markel's community impact in 2021
Markel last year continued to support various causes through corporate donations and significant expansion of its office location giving. Due to the ongoing COVID-19 pandemic, Markel allowed non-profits to continue using their contributions to address any pressing needs.
Food banks used Markel's generosity to counter the financial impact of COVID-19 on their organizations. Markel's donation dollars paid for an estimated 1,125,000 meals to numerous food access charities like Fulfill. The New Jersey-based food bank was struggling to meet a 40-percent rise in food demand since the COVID-19 pandemic began. Because of Markel, Fulfill was able to provide 45,000 additional meals to meet growing demand.
Another area of focus requested by employees for last year's philanthropy actions was mental health. Markel donated $443,000 to 25 mental health-based non-profits, helping improve the lives of individuals and their families. ChildSavers in Richmond, Virginia, used Markel's donation to improve access for children's mental health services to provide nearly 670 children with over 12,000 therapy sessions.
In addition to supporting mental health last year, Markel gave its charitable dollars to children and youth-focused non-profits. Forty-four non-profits serving the needs of children received $416,000 in donations. Non-profits like Phoenix Children's Hospital in Phoenix, Arizona, leveraged Markel's contributions to support its 60-plus family-centered care programs. The donations helped improve the health and well-being of thousands and children and their families.
Giving Tuesday
As part of Giving Tuesday, the annual global event that promotes generosity and shared humanity, Markel launched a month-long campaign to raise funds for the American Red Cross, Feeding America, and the National Institute of Mental Health (NAMI). Throughout December 2021, Markel asked agents and brokers who submitted a policy or quote through its underwriting platform to choose one of three non-profits to receive a $5 donation on Markel's behalf. The campaign led to total contributions of over $90,000 in support of the three organizations.
Donations from the campaign helped fund Feeding America's food pantries and meal programs across the US, the American Red Cross' disaster relief efforts, and NAMI's education programs, mental health support, and public awareness events. The organizations were grateful for the dollars, praising the campaign and sharing how great it is to see companies like Markel help others in need.
"Initiatives like the Giving Tuesday campaign directly impact the communities that we pledge to support in the Markel Style," said Glenn Harris, Managing Executive, Distribution Strategies and Business Development for Markel Specialty.
We knew that it would be something our associates would get excited about but perhaps underestimated how rewarding this would be for our agents. We were flooded with positive feedback and gratitude from our clients for this unique and creative way to give back. We couldn't have done it without the partnership from our agents, and the result was something that all of us were very proud of!"
Grant Review Committees
Putting the power of philanthropy in the hands of its employees, Markel expanded its Grant Review Committees to 14 office locations. The grant program, piloted in three offices in 2020 before launching in 11 more locations last year, encourages Markel employees to drive where corporate donations are allocated in their local communities. Employees complete a survey to share which causes are most important to their community, and committee members use the feedback to select local charities to issue the grants from their office. Through this new local office program, Markel distributed $765,000 of its 2021 corporate giving in to 93 non-profits.
Employees in Markel's Plano, Texas, office asked their Grant Review Committee to address causes important to Markel's Mid South Region. With several military veterans working in the region, the Plano Grant Review Committee issued funds to charities that provide medical and living expenses and scholarships to local families of fallen servicemembers, help fight homelessness among veterans, and afford outdoor bonding activities to support the mental and physical health of returning servicemembers.
In addition to supporting military veterans, Plano's Grant Review Committee also supported charities that offer early breast cancer detection and medical care; financial assistance to families with children battling significant medical challenges; locally sourced and sustainable fresh foods through Urban farming; training and resources to equip underserved community residents to prevent and fight crime on their streets; last-wish fulfillment to terminally ill mothers; relief to victims of the Colorado wildfires; and the construction of a safe center where children can go after experiencing trauma and abuse.
Offices with a history of philanthropy like Omaha and Bedford, Texas, extended their annual giving through the committees. Matt Freeman, State National's President and Bedford's Grant Review Committee site leader, commented: "Our Bedford team consistently rises to the occasion helping those in need within our local communities, and last year proved no different. The Markel grant program has furthered our engagement with local organizations by providing funds to support key initiatives, including the 6Stones Community Powered Revitalization, Canine Companions service support dog sponsorship, and the Mission Arlington Christmas Store. These are just a few of the programs that we have been privileged to support as members of the broad Dallas-Fort Worth community."
James Gregg, Markel Specialty's Managing Director, Operations, and site leader of Markel's Omaha office, added: "The Grant Review Committee provides a platform for employees in Omaha to engage and participate in supporting the community in which we live and work. To date, through this important and impactful initiative, the team has helped fight hunger, provide housing for those in need, support veterans, maintain youth development programs, create college scholarship opportunities, and support the health and well-being of children. We're making a real difference in the local community. That's something we can all be proud of."
The Grant Review Committees have created a positive impact on both non-profit organizations and Markel employees. Non-profits appreciate the generosity, writing personal testimonials expressing gratitude for Markel supporting their organization's mission. Meanwhile, Markel employees feel more personally connected to the company's philanthropy as localized charities and causes they're passionate about receive financial assistance.
"Markel trusts its associates to know how to best provide the relief and assistance needed to improve their own communities," commented Jessica O'Neill, Markel's Director, Associate General Counsel.
"When we advise the charities of the grant awards, they are shocked and immensely grateful. Being able to provide thousands of dollars to new, grassroots, or smaller local charities that provide direct and much needed services, specific to the needs of our neighbors, is so incredibly impactful."
Equitable access to education
Markel remains focused on ensuring that high-achieving students with limited means have a path to success. To improve equitable access to education for students, the company in 2021 expanded its partnerships with colleges and universities through additional scholarship funding. These added dollars resulted in donations totaling $583,000 to 44 education-based non-profits last year, including $185,000 supporting current and future scholarships.

Financial support to education involved Markel making a significant donation to Virginia Commonwealth University's scholarship fund. In addition, the company continued funding college endowments and scholarships for the Bermuda Foundation For Insurance Studies, St. John's University's Maurice R. Greenberg School of Risk Management, Virginia State University, and several partner schools of the Markel Specialty Scholarship, which aims to broaden the appeal of insurance and supports diversity and inclusion within the industry. Overall, Markel in 2021 funded scholarships for 31 students across seven institutions. Beneficiaries of these scholarships included the first recipients of the Markel Specialty Scholarship at Appalachian State University; Illinois State University; St. John's University; the University of Nevada, Las Vegas; and the University of Texas at Dallas.
Along with providing financial aid to college students, Markel continues to support students at all levels of learning. For instance, organizations like Junior Achievement and Partnership for the Future and Cristo Rey Richmond High School benefited from Markel's financial support to provide workforce development, internship, and skills-building programs for high school students.
Spreading the Markel Style
Last year's generosity affirms that Markel and its employees are committed to building a legacy of philanthropy and community engagement. Employees are empowered to get involved with causes that impact their communities, leading to more charitable giving in the years ahead.
"The non-profits we serve, the neighbors we help, our business partners, and even our friends and our families see what we are doing as a company and as individual associates at Markel," said Jessica. "You can tell that we are spreading our culture of giving back and serving. We are spreading the Markel Style."