Property owners have an advantage over wildfires, more so than any other natural catastrophe.
Unplanned fires that burn in natural areas like forests, grasslands or prairies, wildfires can quickly spread and devastate anything in their path. They ignite only when distinct combinations of elements exist: heat, oxygen and fuel. If you remove elements that fuel a fire from around your property, you reduce its ability to spread — greatly reducing your risk.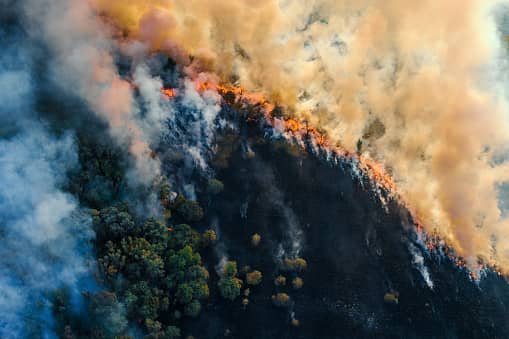 Disclaimer: This content is intended for general information purposes only, and should not be construed as advice or opinions on any specific facts or circumstances. This content can't be assumed to contain every acceptable safety and compliance procedure or that additional procedures might not be appropriate under the circumstances.
assisting you through the unexpected
Report a claim

We have dedicated and empathetic claims professionals with specialized knowledge in their product lines.

Claims

Find a sense of comfort knowing you have a team working in your best interest to help you get the most from your insurance protection.

Risk Navigators

Markel's Risk Navigators provide a comprehensive understanding of subjects relevant to our insureds in the construction, environmental, primary casualty, and products liability categories.
If you have recently been impacted by a catastrophic event, we are here to help.