Markel International has hired Laura Devoir as an underwriter and senior credit analyst for its trade credit team.
Published on February 9, 2023
---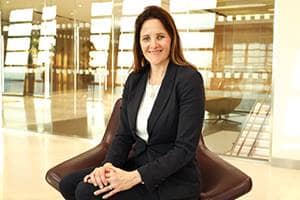 Markel International, London
Based at Markel's London office, Laura Devoir will report to Adrian Jones, senior underwriter of trade credit, political risk, and surety (TCPRS) – head of UK and Europe at Markel International, where she will be involved in managing global clients and dealing with new business enquiries by underwriting risks. Devoir will also be responsible for fostering broker relationships, while educating brokers and insureds on Markel's trade credit products and services, to help them make more empowered decisions for their businesses.
Devoir possesses 23 years' experience in trade credit and previously worked at Tokyo Marine HCC International Group, during which time she managed the organisation's food sector portfolio as a senior underwriter for more than seven years. Prior to this position, Devoir was employed at AIG, starting as an underwriter before her promotion to corporate manager.
Simon Philpin, head of trade credit at Markel International, said: "we are excited about Laura's experience and engaging personality, which will help us to strengthen our broker relationships. Insurance is a relationship-driven industry and given Laura's 23 years' experience and knowledge of the market, she will be instrumental in supporting our ongoing growth plans and ambitions for the coming years."
Jones commented: "We are delighted to have Laura join Markel International's UK and Europe trade credit team. Laura brings a wealth of knowledge and experience to her new role which will be beneficial for brokers, insureds, and our trade credit team as a whole."
He added: "With what is already an exciting year ahead, we look forward to working with Laura as a key member of the team, so that we can continue enhancing our leadership position across the UK, Europe, and global trade credit markets."
About Markel International:
---
Markel International is a division of Markel Group Inc, a US-based holding company trading on the New York Stock Exchange (NYSE: MKL). Markel International writes insurance and reinsurance business through six divisions and through offices across the UK, Europe, Canada, Latin America and Asia Pacific. Markel International's insuring entities include Syndicate 3000, Markel International Insurance Company Limited, Markel Insurance SE., and Markel Resseguradora do Brasil S.A. Its UK national markets business also provides legal and professional fees insurance cover as well as legal and tax consultancy services.