The workers compensation insurance market remains strong despite experiencing an eighth straight year of rate decreases.
Published on April 15, 2022
---
Long-term reductions in claims frequency, historical moderation in medical inflation costs, and recent wage inflation have supported a healthy marketplace even in the face of falling prices. However, there are many factors to consider that may impact price in the future. Here are three to keep an eye on.
The impact of COVID-19 on both losses and employment trends
Unknown and potentially underestimated cost of medical inflation
Effects of a more robust digital distribution channel
The impact of COVID-19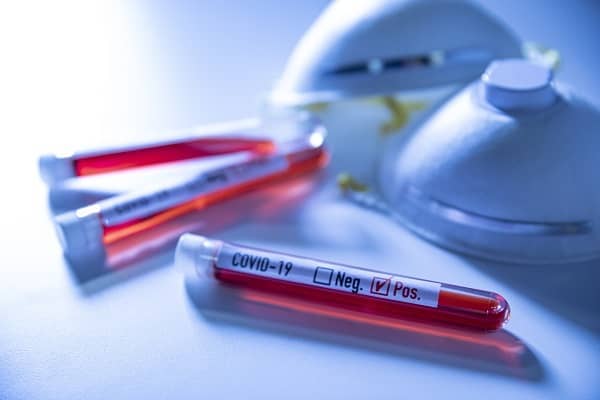 To date, COVID-19 has had a greater impact on workers compensation premium than on claims paid out. A multi-bureau COVID-19 analysis in 45 states1 shows that of 80,000 claims evaluated, 11% were COVID-19 related, accounting for only 3% of total incurred dollars. Larger claims have come from front-line worker classes (e.g., medical, first responders, etc.), with higher claim frequency seen in service classes such as restaurants and child care.
By contrast, other classes experienced a significant drop in claim frequency due to the shift to work from home. Questions remain around compensability rules enacted in specific venues and their long-term impact on our industry as well as claims emanating from "long COVID". 
When COVID-19 hit in early 2020, several factors caused an increase in midterm endorsements that led to significant decreases in premium, including decreased payroll due to state-mandated shutdowns and other changes in operations, combined with a slow economic rebound. As the impacts of Omicron wane, and the world continues to evaluate the pandemic's ongoing effects, further analysis will be needed to determine the full impact of COVID-19 on workers compensation insurance.
Increasing medical costs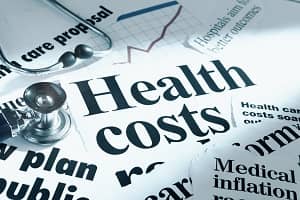 Medical inflation continues to be an unknown and possibly underestimated cost. If a workers compensation insurance claim is paid over a long period of time, the impact on the insurer due to medical inflation, or from a sustained period of general economic inflation, could be much greater than estimated.
According to NCCI, the producer price index (PPI), which measures the full cost of medical services, increased 4.3% at an annualized rate since December 20202, in comparison to a 2.2% annual increase before the pandemic. However, the increase was not related to the pandemic. It was caused by changes to the reimbursement rules and rates for medical services set by The Center for Medicare & Medicaid Services that took effect at the start of 20213. It is possible that the changes will be reversed in the future. Adjusting for medical inflation could cause workers compensation rates to increase over time.
Increased availability to buy workers compensation insurance online
Consumers' buying habits have changed during the course of the pandemic, which has intensified a shift toward online shopping and purchasing. Reinforcing this shift, especially in the small-micro sector, is the advent of digital platform providers. Potential beneficiaries include carriers, digital brokers, traditional agents, and affinity plays, although the new platforms represent a double-edged sword.
On the one hand, digital platforms are increasing insurance submission flow for carriers by making it easier than ever for smaller customers to transact business: technology allows for a touch-free transaction, as a customer goes to the website and inputs information to be sent via API (Application Programming Interface) to multiple carrier points, which can then render quotes or decline immediately.
On the other hand, lower conversion ratios coupled with changing consumer demands have forced carriers to find new ways of handling business with less human underwriter interaction and materially less underwriting information. This change in process has the potential to deteriorate both loss and expense ratios. 
In summary
Trends in the workers compensation insurance market will continue to take shape in our dynamically changing marketplace. While we expect consumer-friendly market conditions to continue, loss severity, deteriorating rates, and rising general and medical inflation costs combine to possess the power to change the workers compensation market in a hurry.
Having started as a small business in 1930, Markel understand the unique needs of small business owners. From start-ups to seasoned establishments, we are dedicated to delivering quality workers compensation and business insurance solutions for small to large operations.
Learn more about all of our insurance offerings.
1 WCIRB California, WCIRB Releases Multi-Bureau COVID-19 Analysis. December 2021.
2 NCCI Holdings, Is inflation back? September 2021.
3 NCCI Holdings, Is inflation back? September 2021.